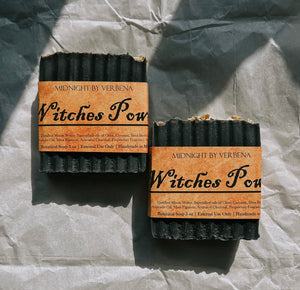 Rewild yourself. Reclaim the inner badassery.
Cultuvated and spelled in the likeness of the fixed pillar and condition oil Witches Power. For an added boost to your spiritual bath, recite the affirmation "Goddess above, Goddess below, by day and night, my powers grow." 


Tip: Bathe in cool water (post mundane bath) from the soles of your feet to the back of your neck in a clockwise manner. Ideally during a new moon, first quarter, and again on the full moon. 


Contains • Distilled moon water, saponified oils of olive, coconut, shea butter, avocado oil, mica pigment, activated charcoal, proprietary fragrance blend