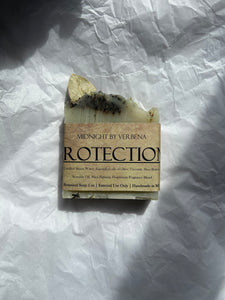 Metaphysically this soap is designed to surround yourself with a wall of protection from negative influences, jinx/curses, evil eye, and misfortune.
Shower with this soap for simple spiritual maintenance or pair with a protection spell for added strength.
Ingredients: distiller moon water, saponified oils of avocado, olive, coconut, shea butter, mica pigment, proprietary fragrance blend.
*External Use Only*
*Sold as curio*