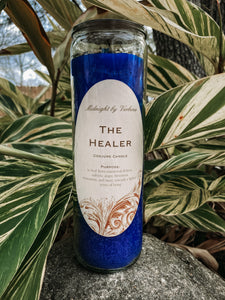 The Healer fixed candle is a 7 day novena candle. Ideally is used to heal the mind, heart, and spirit. Fixed with herbs for releasing past heartaches and hardships. Though this is not a substitute for seeking professional help, it can be added to assist in the process.

Of course it's completely up to you what day or moon phase you burn it on. With that being said, I burn mine on a Sunday or Monday during the New Moon or Full Moon phases.

I also recommend pairing this with my The Healer oil for an added boost.