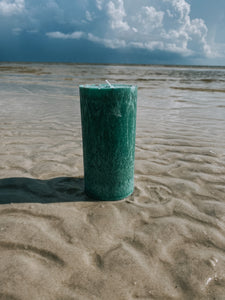 These massive 6 in tall pillar are hand poured abs fixed with herbs for manifesting prosperity and drawing in money.
Orange: Fixed to stimulate ambition and creativity when obtaining financial wins. It also aids in communication, movement, and enterprise. 
Green: Money drawing, prosperity, financial requests, stimulating opportunities to make money, good fortune. 
Smaller options are available. Email to inquire.