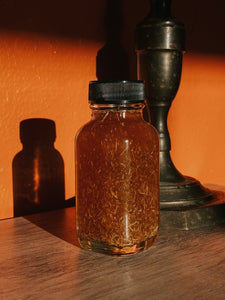 Louisiana Van Van is an all purpose oil for bringing forth blessings of various nature. Dating as far back as the late 1700's to the early 1800's, it's one of the oldest and most popular New Orleans Hoodoo oils known to date.

This blend is a traditional one with various Oriental grasses, sweet sultry vanilla, ginger root, Sunflower oil, and Pyrite. 

Add this oil to all of your love, employment, protection, good fortune, money drawing, opportunity, healing, and general drawing workings for a powerful kick.