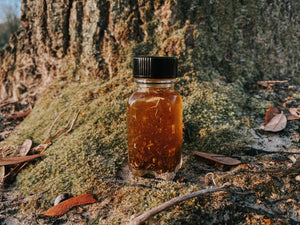 For stimulating communication with spirit world, guides, and guardians or 'peering beyond the veil' as I like to call it.
This extends to mediumship, trance meditation, receiving messages in dreams, astral projection, intuition, and all of the Clair senses. 
This work can be overwhelming for the beginner. It's important to drink plenty of water, set clear boundaries, and use your critical discernment when interacting with the dead.