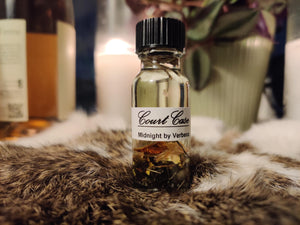 An oil designed to dominate in legal situations but can also be used for delivering divine justice to a situation.
This is used to gain the upper hand, sway the judge/jury to rule in your favor, dominate the opponent/law enforcement and their legal team.
Petitioning Santa Muerte, Hekate, or Marie Laveau (really any higher power that specializes in divine justice) is ideal with this type of working.